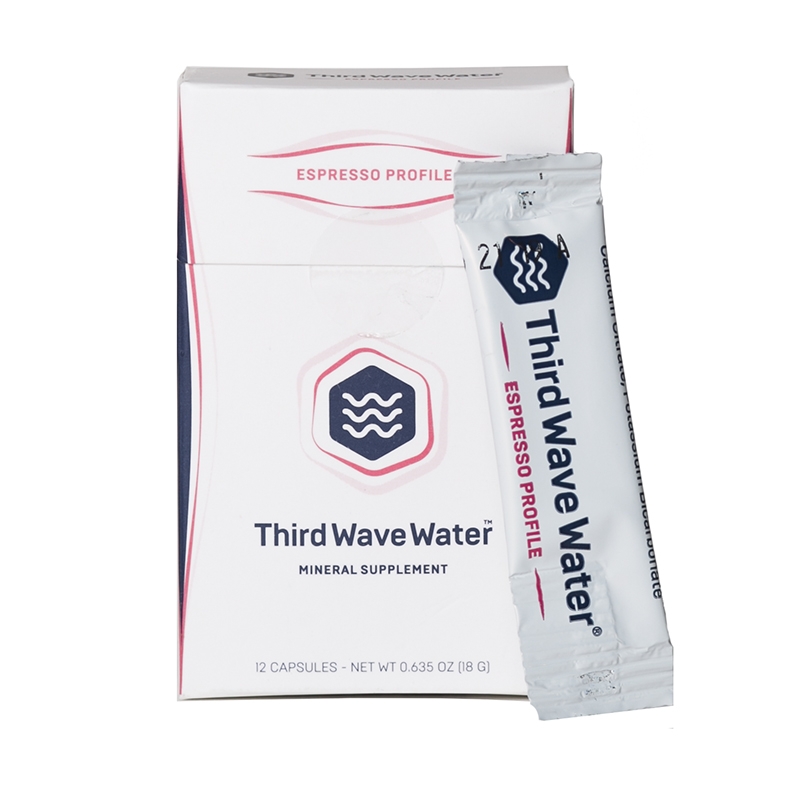  
WATER SALTS - ESPRESSO PROFILE 12 STICKS 1 GALLON, THIRD WAVE WATER
Developed with perfect coffee extraction in mind, Third Wave Water is based on the popular SCA-approved water standards, with a focus on optimised flavour for Specialty Coffee beans.
Just add one stick of Third Wave Water to 3,78541 litre (1 gallon) of distilled (or Reverse Osmosis) water then shake to dissolve.

The Espresso Profile was created to give you the best experience with your beautiful espresso machines and get full flavor by using the correct water.

Each stick treats 1 gallon of distilled (or Reverse Osmosis) water for a total of 12 gallons per pack.
Measurement is in gallons/capsule


Quantity of 12 sticks.
please note
All orders are shipped on Thursday, Friday and Monday (excluding national Holidays).
Cut-off time is 11:59pm (UTC+1) of the day before shipping days.