We are on Easter Vacation. Next roast day is on April 29th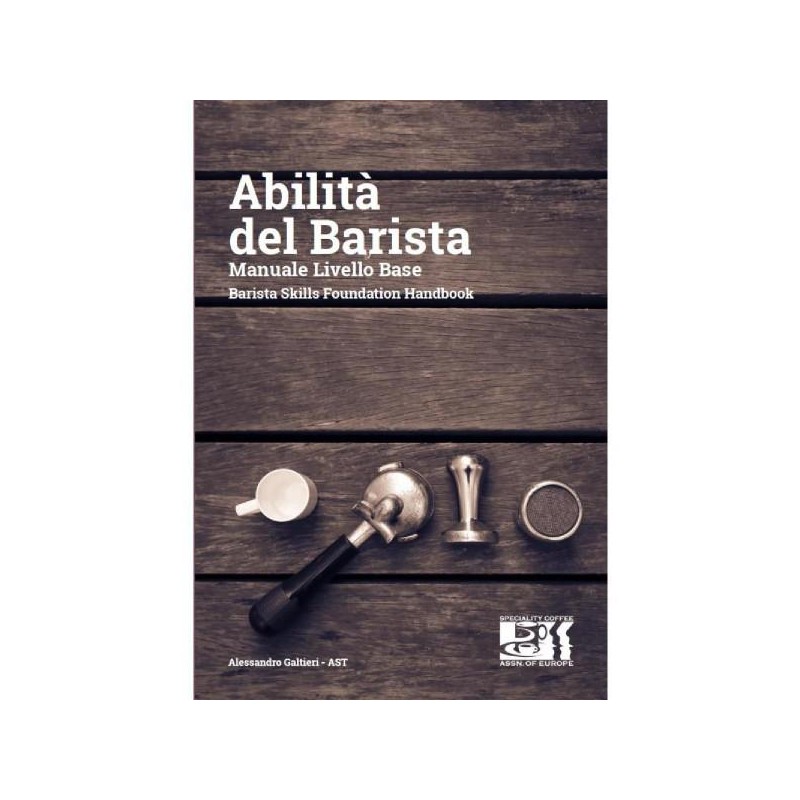  
Abilità del Barista
Barista Skills Foundation Handbook

Il primo dei tre volumi didattici a cura di SCA ITALIA che riportano il programma di studi ufficiale dei Curriculum del Coffee Diploma System Barista SKILLS.

Si tratta del primo step di un progetto, da tempo annunciato, che trova ora la sua realizzazione, e che pone SCA ITALIA in prima linea nell'opera di fare crescere la competenza degli operatori di caffetteria, per la creazione di veri professionisti dell'espresso, in grado di valorizzare i prodotti di qualità e aumentare sensibilmente il livello dell'offerta bar.

Ideale per chi avvicina per la prima volta al settore, e per coloro che, pur essendo operatori con una base di esperienza, desiderano una guida autorevole per adottare uno stile di lavoro qualificante e iniziare un percorso di crescita.


Volume di 70 pagine rilegato in brossura, stampato su carta patinata pesante a colori, illustrazioni realizzate con grafiche didattiche realizzate appositamente.
please note
All orders are shipped on Monday, Wednesday and Friday (excluding national Holidays).
Cut-off time is 06:00pm (UTC+1) of the day before shipping days.