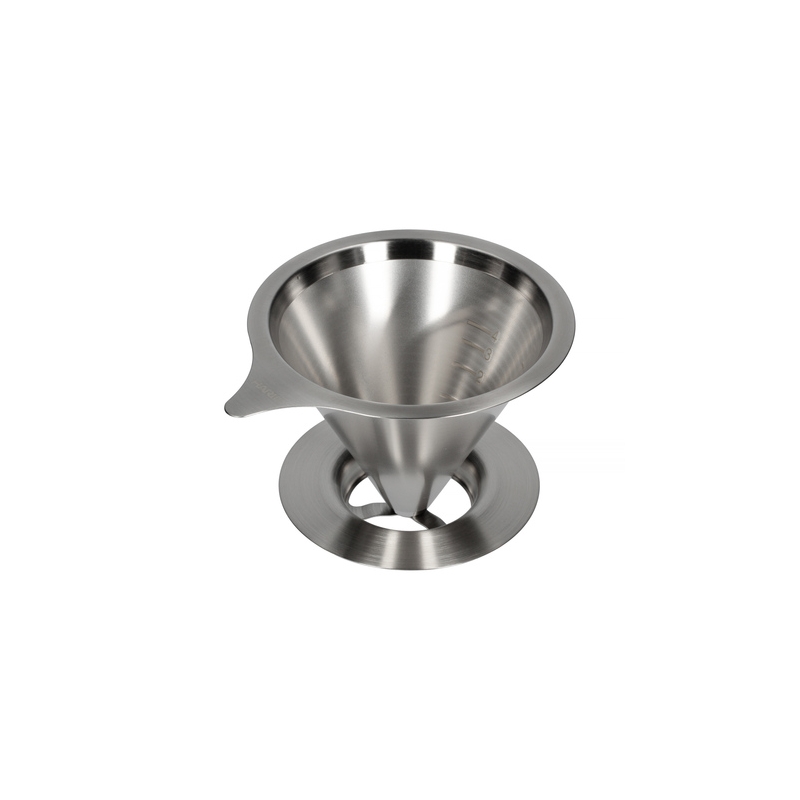  
BREWER V60 02 - DOUBLE MESH METAL, HARIO
A dripper made entirely of stainless steel with a double mesh filter

In the dripper, two finely etched mesh filters overlap. Appreciate the translucent liquid as if prepared with a paper filter, along with a rich flavor and a touch of the coffee's natural oils unique only to this metal filter.
. There are scale marks for coffee grounds.
. The fine double mesh filters do not let coffee grounds easily escape through.
. The metal filters allow the coffee oil to thoroughly drip through. Enjoy the aroma that only the metal filters can provide you with

Material: Stainless Steel


Made in Japan
please note
All orders are shipped on Friday, Monday and Wednesday (excluding national Holidays).
Cut-off time is 11:59pm (UTC+1) of the day before shipping days.
Other product in the same category