Quality, Honesty, Transparency – these words are something more than our motto. 
They are the principles that guide our day-to-day operation in each step of production.


QUALITY
We are committed to selecting and bringing the coffee of the best quality. We carefully select lots that confirm to the standards of the specialty coffee, meaning that only the mature cherries are hand-picked and that the lots are completely traceable. We choose the roast profile crafted to showcase the unique flavours and aromas of each coffee. Crucially, we only roast to order, meaning that we roast three times a week only specific coffees in the quantity ordered, and we ship them the same day. We use the express shipment of the courier we have selected after many trials for its credibility and speed.
HONESTY

We are honest in setting the price of our coffees, as well as in paying the producers. Rubens assigns quality scores professionally after blind cupping the lots. Freshly processed beans at the origin are quite different from beans landed several months later at the destination: conditions of transportation and time inevitably intervene. That is Rubens assigns the quality score to the coffee that has been already delivered to us and roasted - the quality score of the coffee you will receive and taste. The price is then set primarily on the basis of the quality score, and the cost of the green coffee is a secondary factor. Rubens has been among the first roasters to apply this approach. We put the quality score right on the front label, so that you can see it and make an informed choice.
TRANSPARENCY

What we and our customers appreciate a lot about specialty coffee is its full traceability and the short supply chain. We are committed to providing you the most comprehensive information  on what is in your sup: in fact, we publish all the details we ourselves have on each lot. We go beyond indicating the location of the production: we also tell you everything we know about the producer - the farm, the cooperative, or the processing station. In addition, we always indicate the period of the harvest, so that you are sure that you buy the coffee coming from freshest and in-season crop. Full transparency not only gives you a chance to learn more about the product: it also aims at showing all the hard work behind each cup. Our main purpose is transmitting as much as possible what the bean already has thanks to the nature and the caring hands of who grows it.
RUBENS' APPROACH
Each coffee we buy and sell has passed through Rubens' insane cupping protocol which includes a strict blind tasting and blind selection. We just buy what we think is the best in any specific moment of the year without being influenced by flamboyant labels, strange or fancy coffee varieties, famous farmer's name or any other marketing bullshits.
Each coffee lot we buy is fully traceable and selected first of all for its REAL quality, coming from only fresh in-season crops.
Each batch is personally roasted by Rubens, World Coffee Roasting Champion and 4 times-in-a-row the Italy Coffee Roasting Champion.
We believe this to be a huge guarantee of a consistent quality since he is quite a perfectionist about the roast profile optimal for highlighting terroir flavours of each coffee lot.
To this end we roast on a fully customized roasting machine to have perfect control over crucial parameters like heat transfer (we chose the drum metal material) and to manage the airflow seamlessly.
ROAST PROFILE
All our coffees are tested with many different roast profiles before going into our coffee bags. Every coffee lot has its own history and specific growing conditions therefore reacts in a very unique way to each roast profile we apply; there are no fixed rules, and that is why we do extensive cupping sessions before deciding the optimum roast solution.
We strongly believe that there is only one ideal roast profile for each single lot to express its terroir, therefore our roasting style is only influenced by the coffee itself rather than the final brewing method.
YES, WE HAVE JUST ONE ROAST BOTH FOR ESPRESSO AND FILTER!
We want to highlight unique terroir aromas and flavors, and to avoid as much as possible any roasty taints, and that is why all our coffees are quite bright and clear.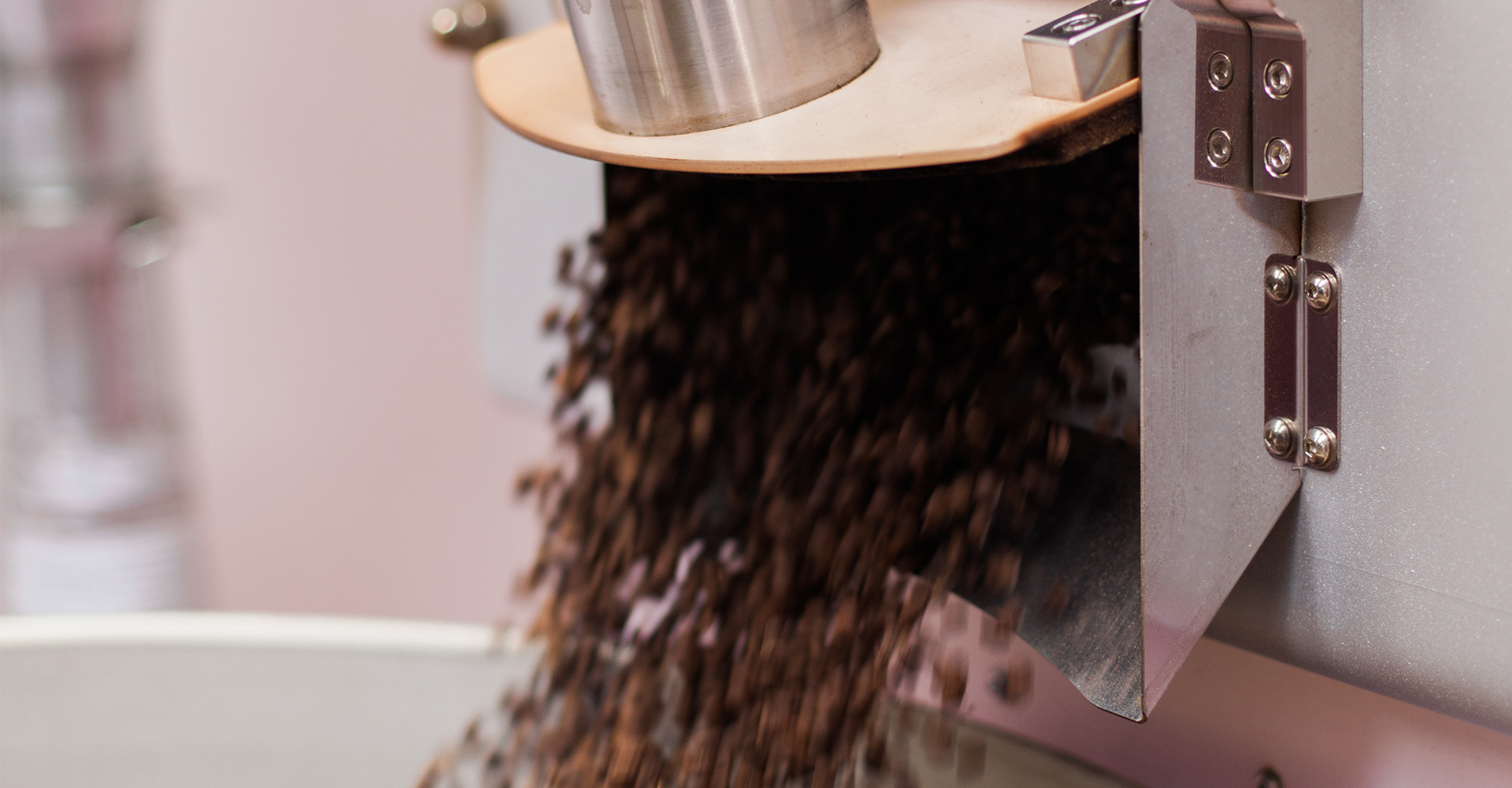 REST PERIOD AND CONSERVATION
Freshly roasted coffee contain carbon dioxide (CO2) that gives to the final cup a roasty and smokey flavor during the first days after roast, that is an experience we want you to avoid.
We recommend to let coffees rest for at least 4 days after roast in case of filter brews, and 8 to 10 days for espresso brews. The peak of aromas happens during the first 3 weeks after roasting, but if the coffee has been kept closed in our nitrogen-flushed original package we tasted coffees that still expressed good flavors even after 8 months from roasting. We suggest to freshly grind only the amount of coffee you need to brew in order to get the best flavors into your cup, and to keep the beans into the original zip-locked bag at room temperature, avoiding direct sun or light contact.